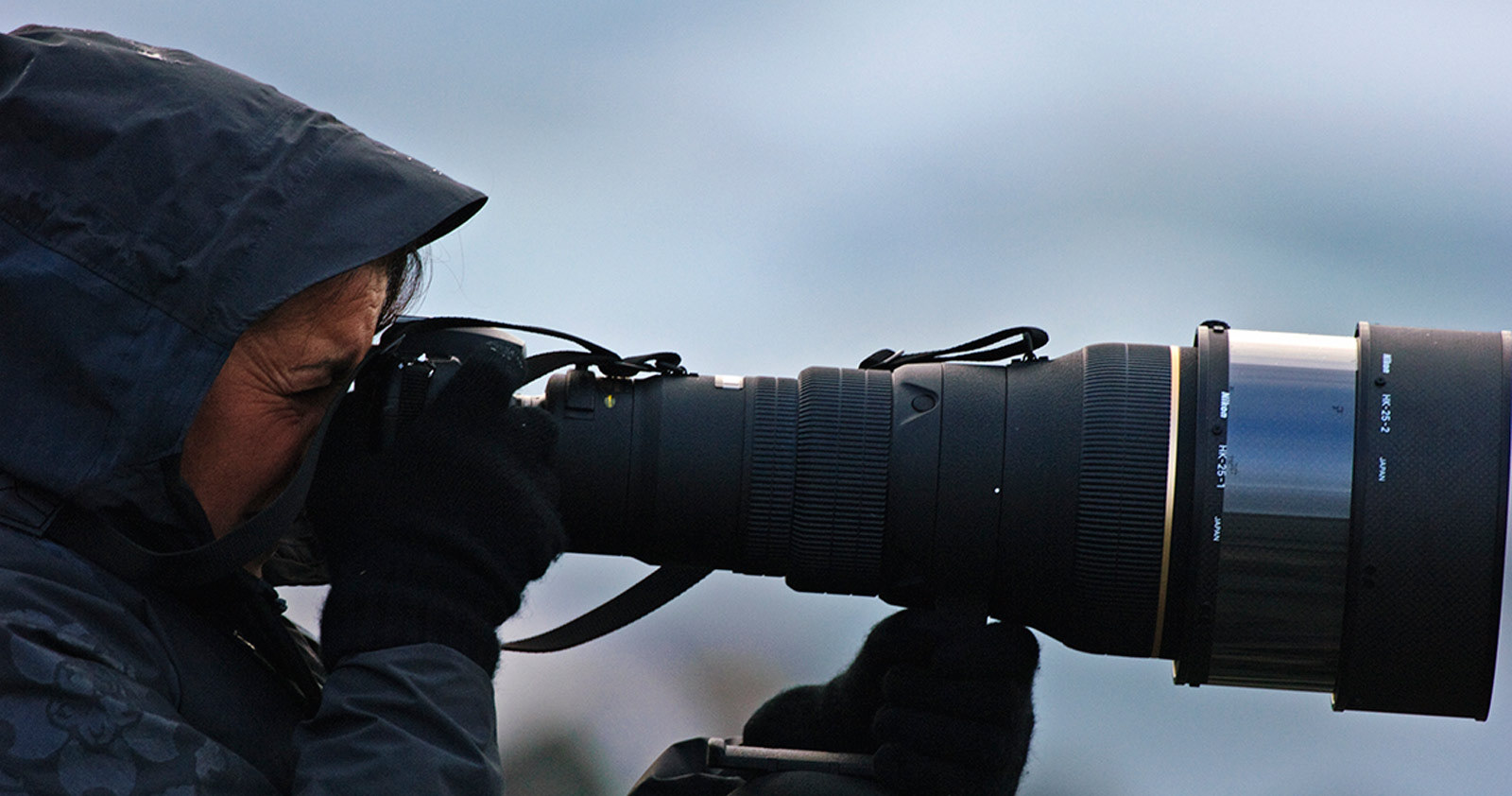 Our Story

We are Michel and Anne-Marie Detay, a French married couple now residing in the South of France after living many years in Hong Kong and spending most of the time away from home, as travel and nature photographers.
We do share a common concern for our wonderful, but abused planet. Before it is too late, we decided to get out into the wild to capture the vanishing wonders of today's nature through our photography. We also wanted to share our encounters through the publishing of articles and books.
After university, we both first ran corporate careers: Executive Vice-President in charge of Asia Pacific Region in the utilities industry for Michel (PhD in Geology) and Human Resources Director in the computer industry for Anne-Marie (MBA in International Human Resources Management).
When Michel was to be relocated to Asia for new business responsibilities in 1997, Anne-Marie quit her job and started photographing and writing about Asia. As a freelancer, she published, amongst others, a successful travel-book for children -
Le tour du monde de Clara et Gaspard
-, a number of articles for ELLE magazine in France, and co-authored with Lily Jouve a creative travel guide -
100 resorts Thailand, places with a heart
- . During his longer professional career, Michel authored and co-authored a number of engineering books (10) and scientific papers (150).
In 2008, a need for a simpler but wider life experience with a deeper connection to nature gradually linked up with our shared passion for travel and photography. It finally urged Michel to put a definite end to corporate life. It was time for us to go and find out by ourselves what was happening out there into the wild, untouched and surviving. It was also time for us to give more life to life. We jumped into what would become a long-term and exhilarating journey across the wild and distant lands of the globe.
Our first photographic adventure took us to Iceland, a wild nature's wondrous land. With our own car we drove for months amidst wide expanses of barren land, extinct and active volcanoes, colonies of seabirds, glacier lagoons lit by midnight suns, and immensely seductive wilderness. Our work was soon published by the French publishing house Belin, in November 2010:
ISLANDE, splendeurs et colères d'une île
.
Our photography work on Iceland now also illustrates the entire publication of
Michelin's Le Guide Vert, Iceland travel guide
(2013).
Chasing the wonders of our planet and following Michel's passion for everything volcanoes, our second photographic journey brought us in close contact with active volcanoes around the world. A new book was then published by Belin, in November 2013, combining our images of volcanoes and Michel's hard volcanology science:
Volcans. Du feu et de l'eau
.
Our photography work on volcanoes also appeared in
Chasseurs de Volcans
published by Omnisciences in 2012.
For the past few years, we have been driving along the East African Rift, from Cape Town (South Africa) to Djibouti (Horn of Africa). As part of this long expedition across the African continent, we have more specifically explored two extraordinary countries.
On the northern part of the Rift, we have crisscrossed Ethiopia for a number of months as this little-known country reveals a mesmerizing mix of vanishing natural, cultural, and anthropological wonders in urgent need of unveiling before the undergoing modernization of the country soon sweeps them away forever. Our book on Ethiopia should be coming out one day, when we find the right publishing house.
At the opposite tip of the continent, we have thoroughly explored the endless wild-scapes of Namibia, marvelling at this arid and so sparsely populated land where sand dunes, rocks, ocean, wildlife, and the Milky Way meet in celebration of Nature at its most pristine. Our book
Geological Wonders of Namibia
has just been published by Penguin Random House (March 2018)
Our adventures have just begun. And there's no time to waste as the world never stands still.